Oh man, we can't believe that the time is passing so fast and that we are already enjoying our last days in India.
The second week in Delhi is almost over and reconsidered, we had an amazing, busy, lovely, eventful and hooot week at the same time (40 degrees in the shadow).
As mentioned in our last blog post we still work together with the Digital Empowerment Foundation on various projects in and around Delhi.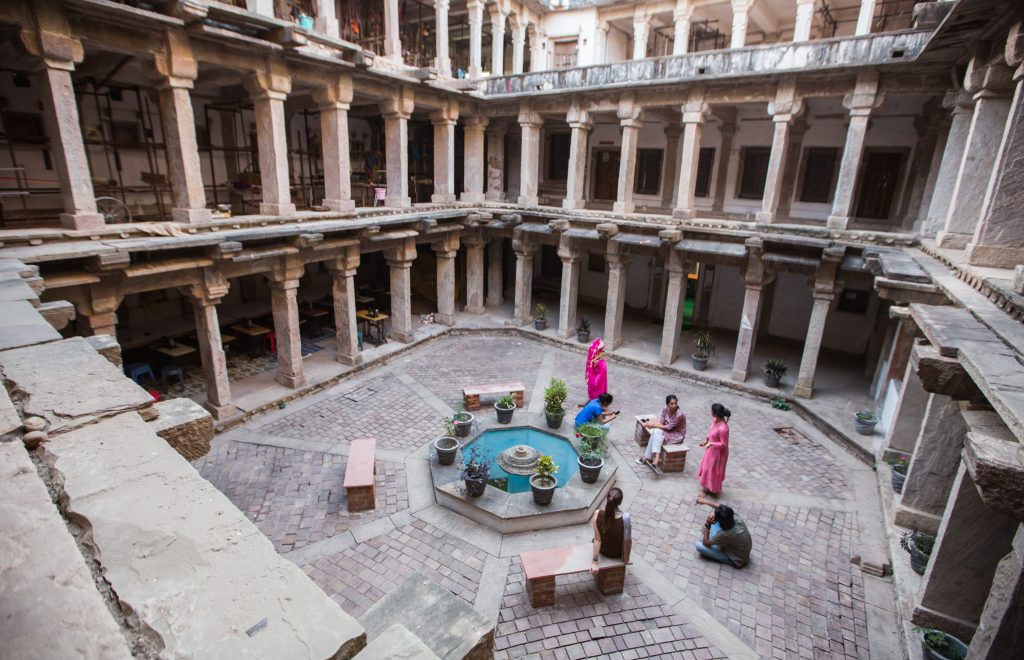 One of those projects contains the visual documentation of the Digital Cluster Development Programme that primarily involves the inclusive and decentralised use of Information Communication Technology (ICT) and other digital tools in critical aspects of handloom cluster development (read more on http://www.defindia.org).
So together with some staff members of DEFindia we had the opportunity to visit the "Chanderiyaan" cluster in Chanderi this week. Located in the Bundelkhand region of Madhya Pradesh, Chanderi is rich in heritage, culture, tradition and art. Although we had to get a lot of work/photo shootings done, Philipp and I were really overwhelmed by this beautiful place and enjoyed every minute of our stay. It was really impressive to see the meaningful work DEF is doing in Chanderi and especially the meticulous work of the weavers made an impression on me.

Oh and by the way: I also had the chance to act as an indian photo model – that was quite an experience 😅
After three days in Chanderi we went, full packed with lots of experiences, back to Delhi to work on our other projects with DEF.
So our week was quite busy, but we had a lot of fun, made many new friends, enjoyed amazing indian food and worked together with talented people on interesting projects – what more could we ask for?
Thinking about it, it's quite crazy that we are already leaving on Wednesday to Nepal and we can't imagine to say goodbye to our new made friends. But as people say, you always meet twice in life. So beside that, we are also looking forward to our next stop and the upcoming collaboration in Nepal 😊
Keeping that in mind we wish you a nice Sunday!
Nice Greetings from Delhi,
Melanie & Philipp