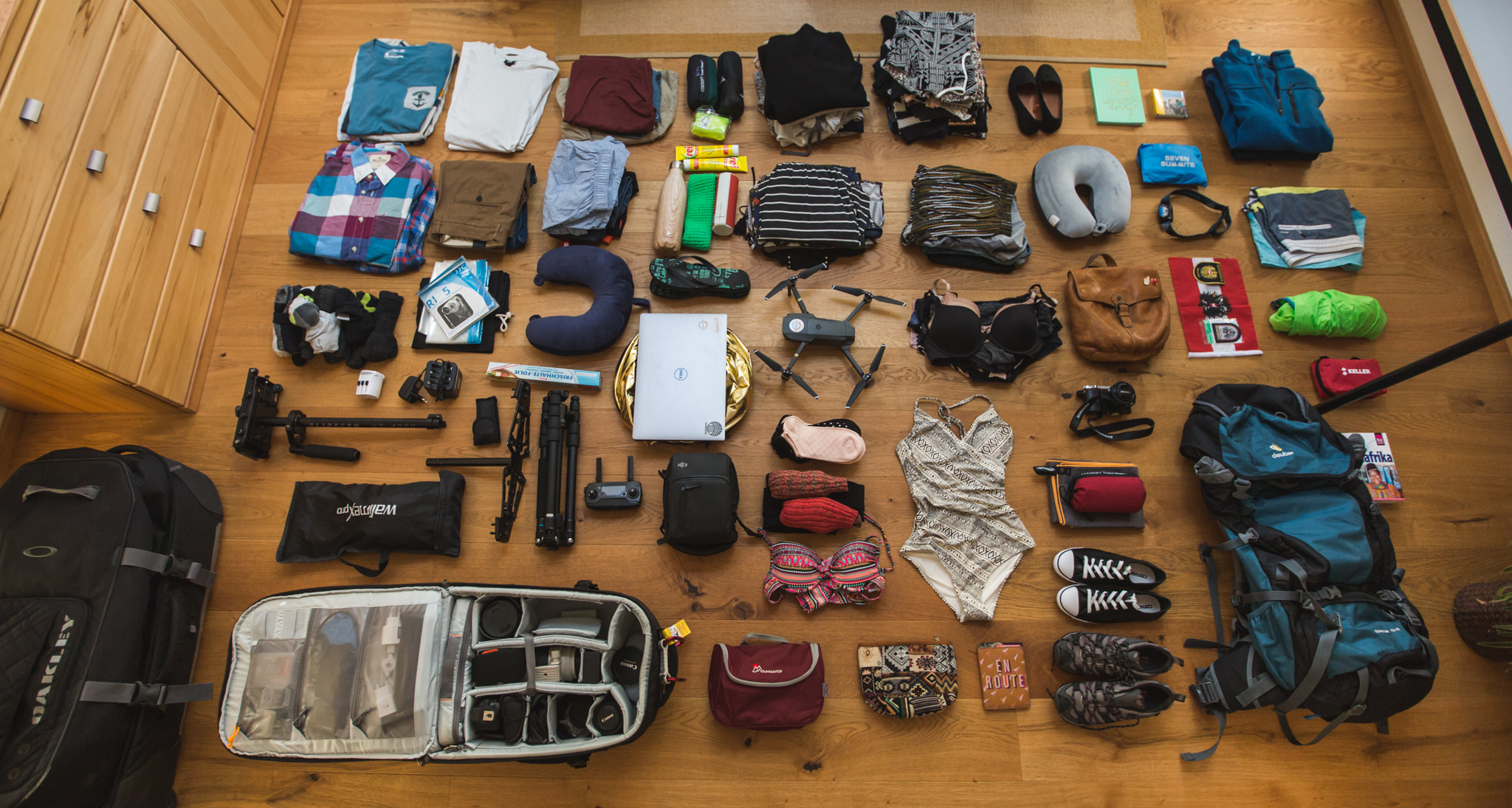 As Melanie will already jump into her first plane (heading to Tanzania) on Friday (27th of January), we thought it was about time to have a closer look on our 20kg baggage challenge and how to pack for 1 year, 16 different destinations and every season and temperature change you can think of.
Wait what? Why only 20kg?
While most of our flights allow 23-30kg, some of them unfortunately only allow a max. of 20kg (Jet Airways for example) and furthermore have quite a high rate if it comes to any overweight charges. So we basically decided to try and stick with 20kg per piece of checked baggages.
Sounds tricky? Nope, super tricky!
To work around this little issue, we basically decided to first focus on the warmer countries (UAE, South Africa, India, Philippines, Australia,…) and only pack some basic cloth for colder/rainy days (super tiny down jackets for example). So we already have some basic stuff to start with and can still buy some warmer cloth as soon as we are getting closer to the colder regions.
One problem (hopefully) solved, we only had to find another solution in terms of storage and how to safely bring everything from A to B.
So after some research, testing and thinking about all the pros and cons, here is what we decided for our main baggages (we will skip further infos about our carry-on baggages for now):
#1 | QUECHUA 120 Liter Travel Bag (it can also be used as a backpack, is super light, has tons of storage space and comes with a good price that can't really be any better):

#2 | DEUTER 70 + 10 Liter Backpack (Perfect size, not too big/heavy for Melanie and super comfortable):
Now having everything together and safely packed, we can only hope that none of our (checked) bags will somewhere be lost during all the countless flights around the world!
Fingers crossed,
Philipp