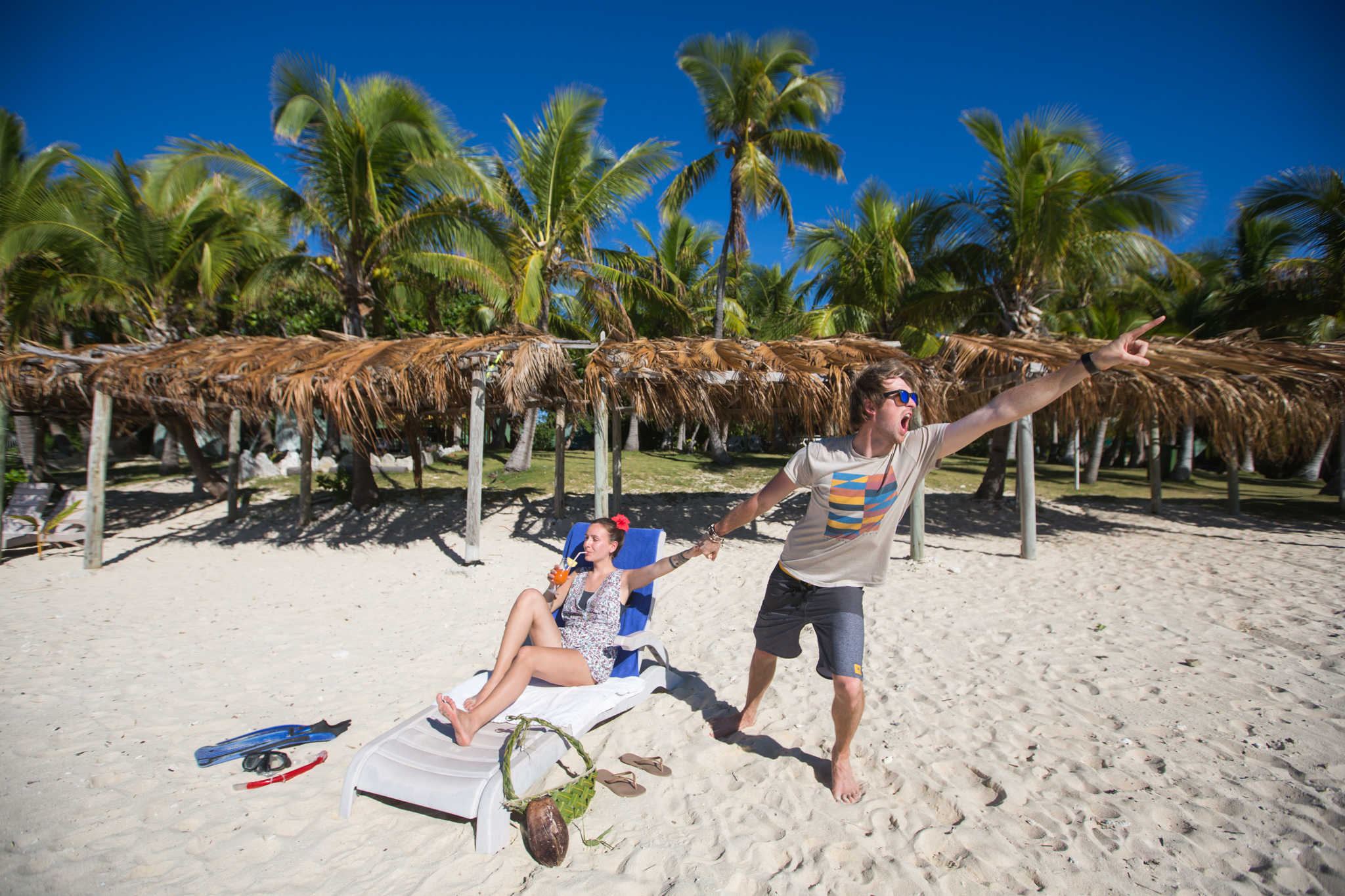 I guess it has never been so hard to say goodbye like we have to do in Fiji right now. Melanie and I found paradise and after one week, we already have to keep going again.
Fiji is really like heaven on earth. From endless long beaches, clear blue water, to over 300 islands with an amazing underwater life. We totally understand why so many movies like Castaway or Blue Lagoon were filmed here.
While most of the time people hop from island to island to see as much as possible, Melanie and I decided to do the opposite and just stay on one island (with some short day trips) to slow down a little bit. Looking back, it was the best decision. After all the travelling so far, we really just wanted to have a nice vacation and relax on the beach. So the last week we basically chilled every day on the beach or the pool, went snorkeling with tons of fish and small reef sharks, drunk cocktails and coconuts, enjoyed the sunrise and sunset, did some kayaking and finally also had some time to read a book! It was just awesome and I guess we have never been so relaxed since our journey.
Bounty Island was our own small little paradise (which is so small that you can walk around it in less than 20 minutes)! In the middle of the ocean, we totally felt in love with it and it's people who made everyday even more special for us. It felt like a big family where we also had the chance to join a traditional birthday party with lots of Kava once 😀 ! From Fijians, to new friendships with people from all over the world (especially Switzerland) – we will definitely miss this place.
But being on this journey, it's now time to say good bye and keep going again. Full with new energy, we are now ready for Hawaii and our next upcoming collaboration with an old companion again.
So hopp hopp Melanie … it is time to keep going!
Bulla and cheers from Fiji,
Philipp & Melanie